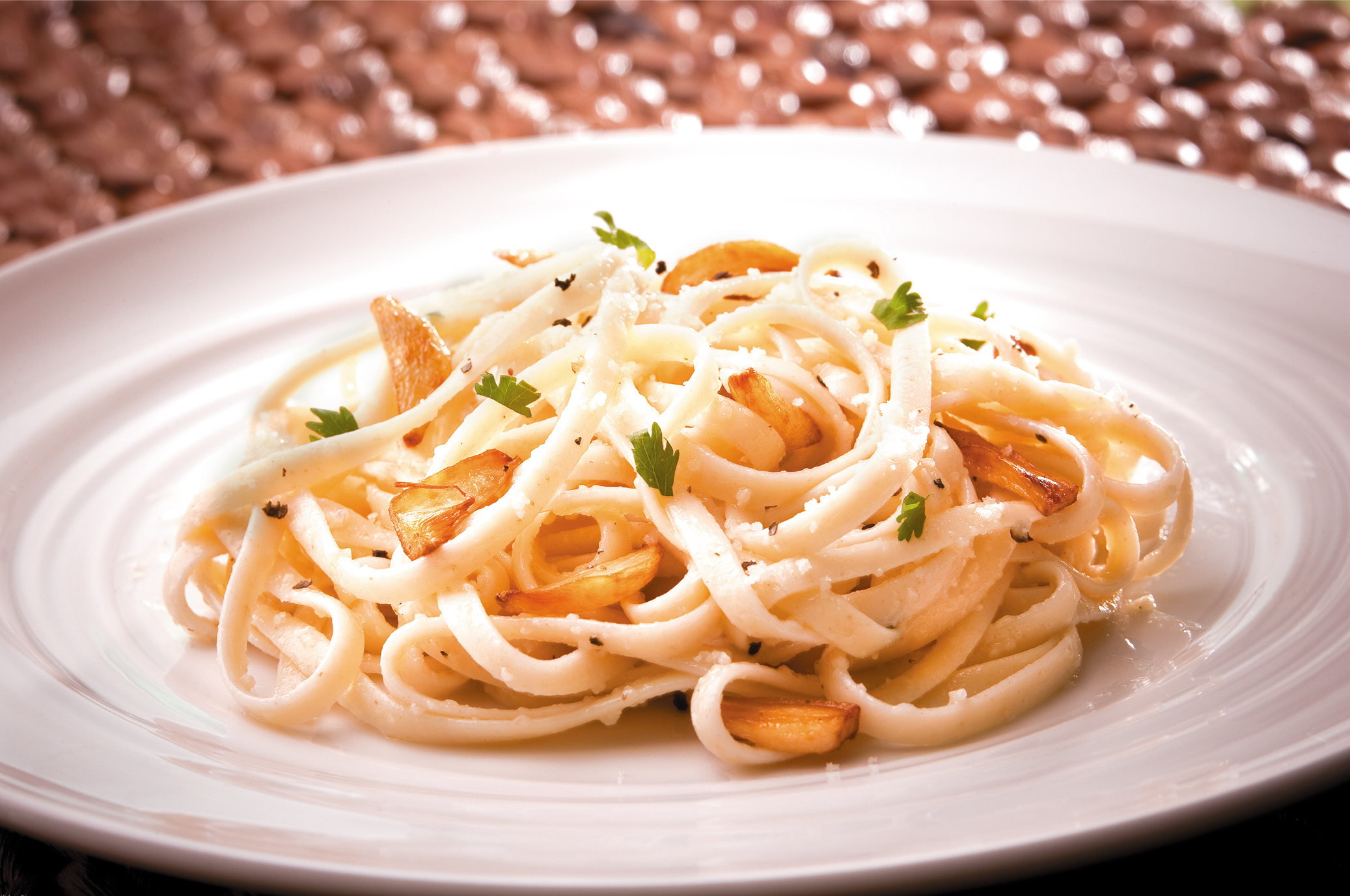 1 pack Linguini Princesa
6 Tbsp. extra virgin olive oil
4 garlic cloves, cut lengthwise
½ tbsp. hot chili flakes (optional)
Salt and pepper to taste
1 Tbsp. smooth parsley, minced
4 Tbsp. grated Parmesan cheese
Cook Princesa Lingüini according to package directions.
Meanwhile, in a large skillet over medium heat, heat the oil and sauté the garlic until golden brown.
Add the hot chili flakes (optional) and turn off the heat. Strain the Lingüini and pour over the garlic in the skillet. Add the salt, pepper, parsley, and Parmesan cheese.
Mix well and serve topping with additional Parmesan cheese.