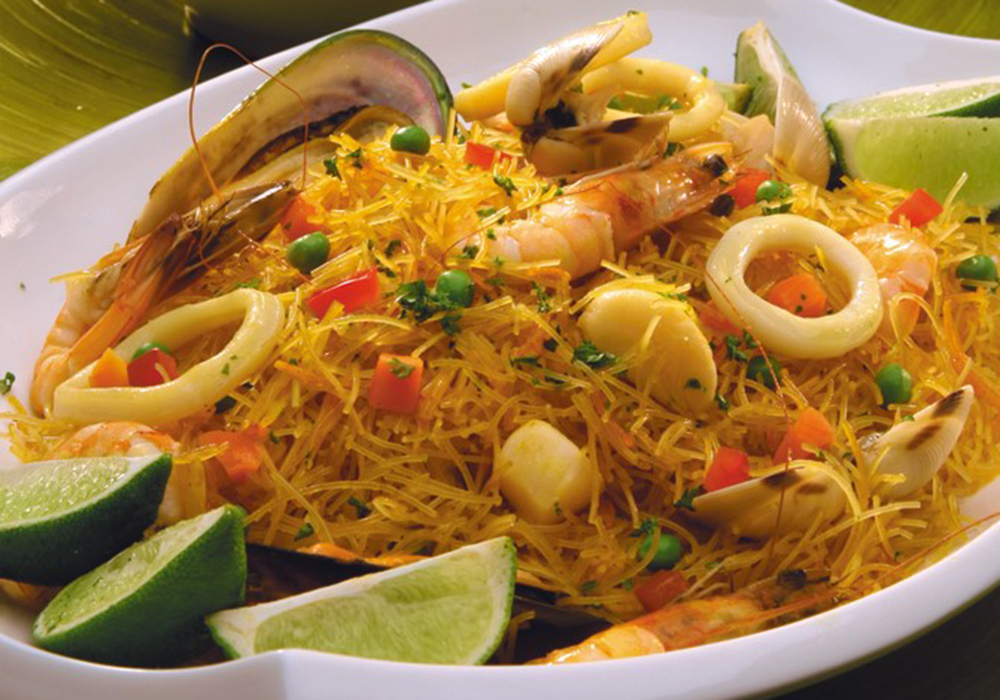 400 grams of angel hair noodles (fine noodles) Princesa
1/4 pound of squid
1 liter of fish broth
6 prawns
1/2 pound shrimp
1/4 pound of clams
5 tomatoes, peeled and chopped
1 onion
4 cloves of garlic
Olive oil
Salt
Azafran seasoning
Parsley
In a frying skillet, fry the noodles in olive oil until lightly browned. Reserve. In another large skillet, sauté the diced squid and finely chopped onion in the olive oil over low heat, until it begins to take on some color.
Add the minced garlic cloves and 3 minutes later, add the tomato and salt; cook for 15 minutes. Next add the noodles, the saffron seasoning, and a little of the broth. Since we are making a paella we add the broth little by little until it is juicy. After 5 minutes, add the clams, prawns and shrimp. Sprinkle with parsley.