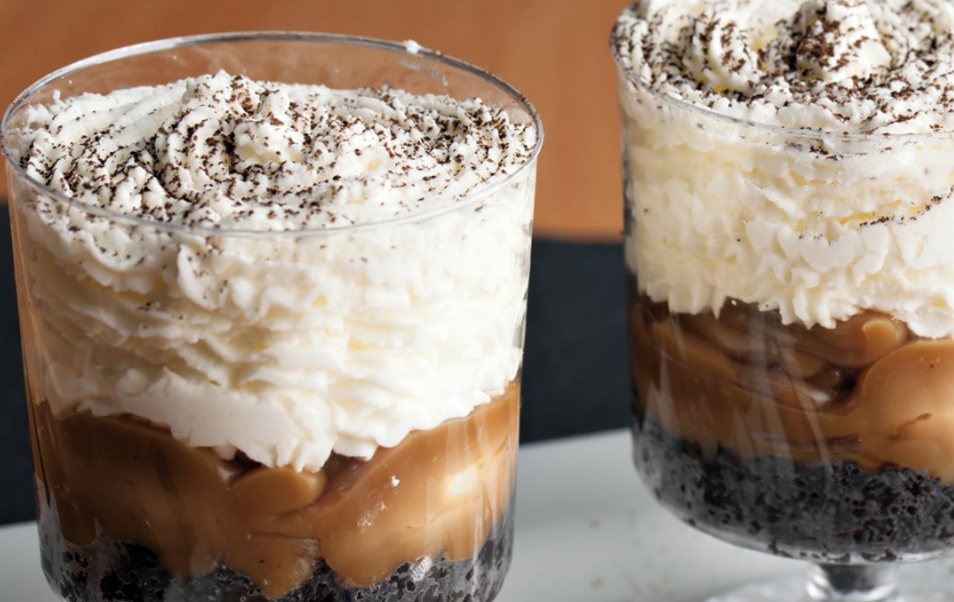 1 Package of Duetto Cookies
1 Jar of milk candy
1 cup of whipped cream
Open your Duetto cookies, remove the cream filling and reserve. Crush the cookies. In a container, mix the whipped cream with the cookie cream filling. In an ice cream glass place a layer of crushed cookies, follow with a layer of milk fudge and finish with a layer of the whipped cream mixture. Sprinkle on top some crushed biscuits. Chill in the fridge before serving.