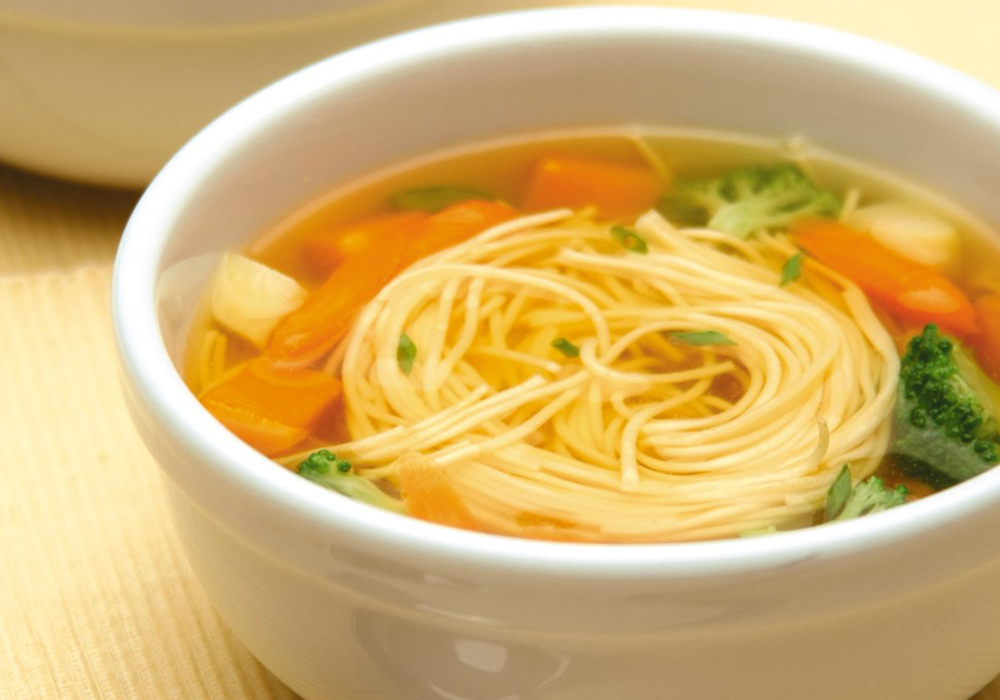 150 grams of Princesa nest noodles
1 pound squash
1 white onion
1/2 pound potatoes
1 carrot
2 Chinese leek stalks
Broccoli
Celery
1.5 liter of chicken broth
1 teaspoon of olive oil
Salt
Pepper
Cut all the vegetables into cubes, cook for 10 minutes in a pot with broth and seasonings. Next, in a blender, liquefy half of the broth along with the ingredients and again add to the pot. Add the noodles and cook for 10 more minutes.
Agregue los fideos y deje cocer por 10 minutos más.