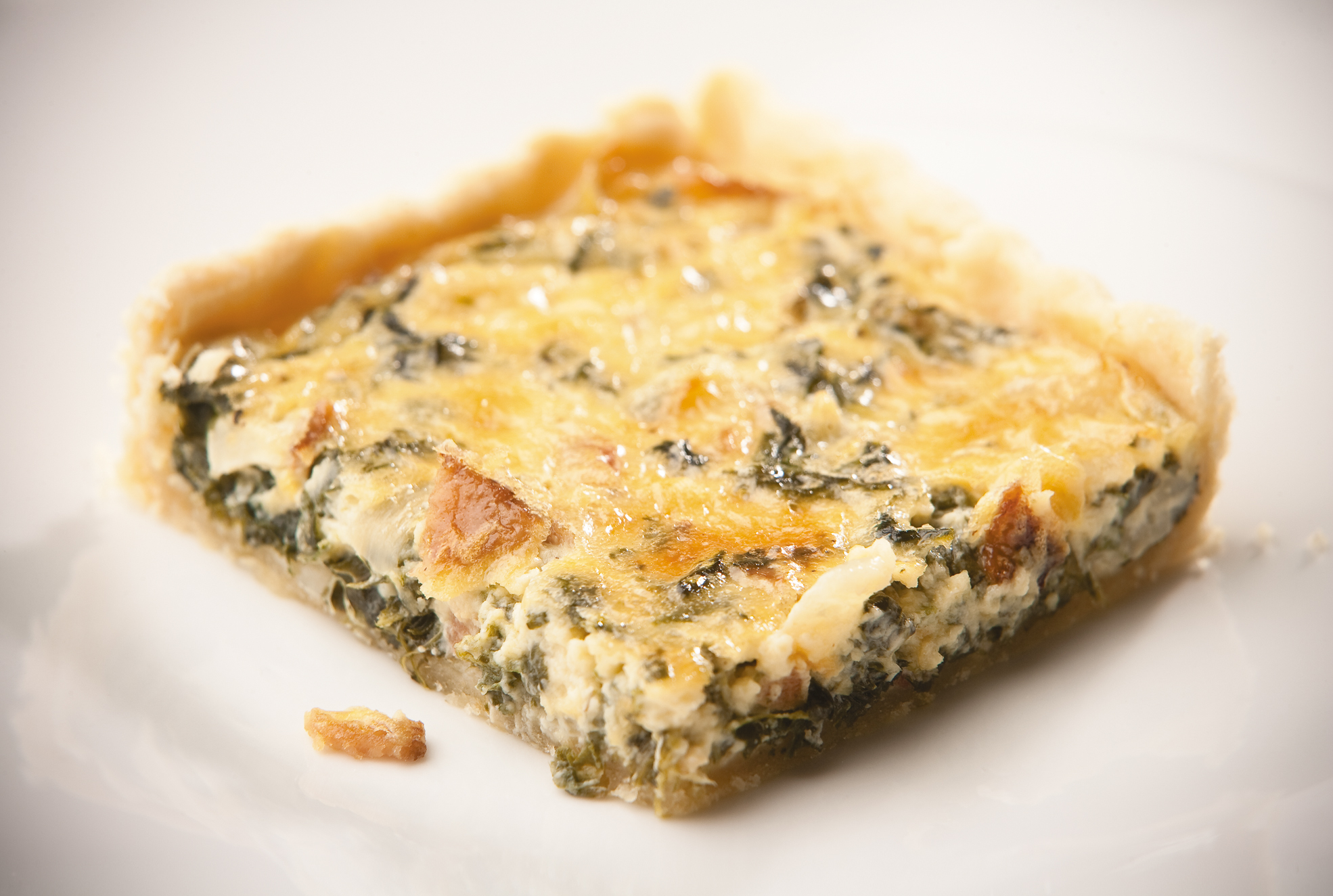 1 ½ cup of Princesa Flour
½ tbsp. of salt
1 stick of cold butter, sliced
4 tbsp. cold water
½ pack bacon
1 tbsp. of butter
½ cup white onion, minced
½ cup frozen spinach
Salt and pepper to taste
1 cup of whip cream
4 egg yolks
½ cup cream cheese
4 tbsp. Parmesan cheese
Mix the Princesita Flour and salt. Put in a food processor and add the butter. Mix until well combined and add the cold water little by little until the dough becomes compact. Remove and knead with your hands a bit more. Place a cloth over the dough and let it rest for half an hour, at room temperature.
Preheat oven to 350˚F. With a rolling pin, knead the dough well and carefully place it in the baking pan. Make dimples in the dough with a fork. Put wax paper and place a heavy object on top. Take the baking pan to the oven for 15 minutes, remove and let cool.
Meanwhile, cook the bacon in a skillet, remove and drain on paper towels. In the same skillet add the butter and sauté the onion over low heat for 5 minutes. Add the thawed spinach, salt, and pepper and cook for two more minutes. Remove and reserve. Beat the cream with the egg yolks, add the cream cheese and Parmesan cheese, mix well. Add the onion and spinach mixture, salt if necessary, mix well and pour over the precooked dough. Bake for 20 - 30 minutes and remove.