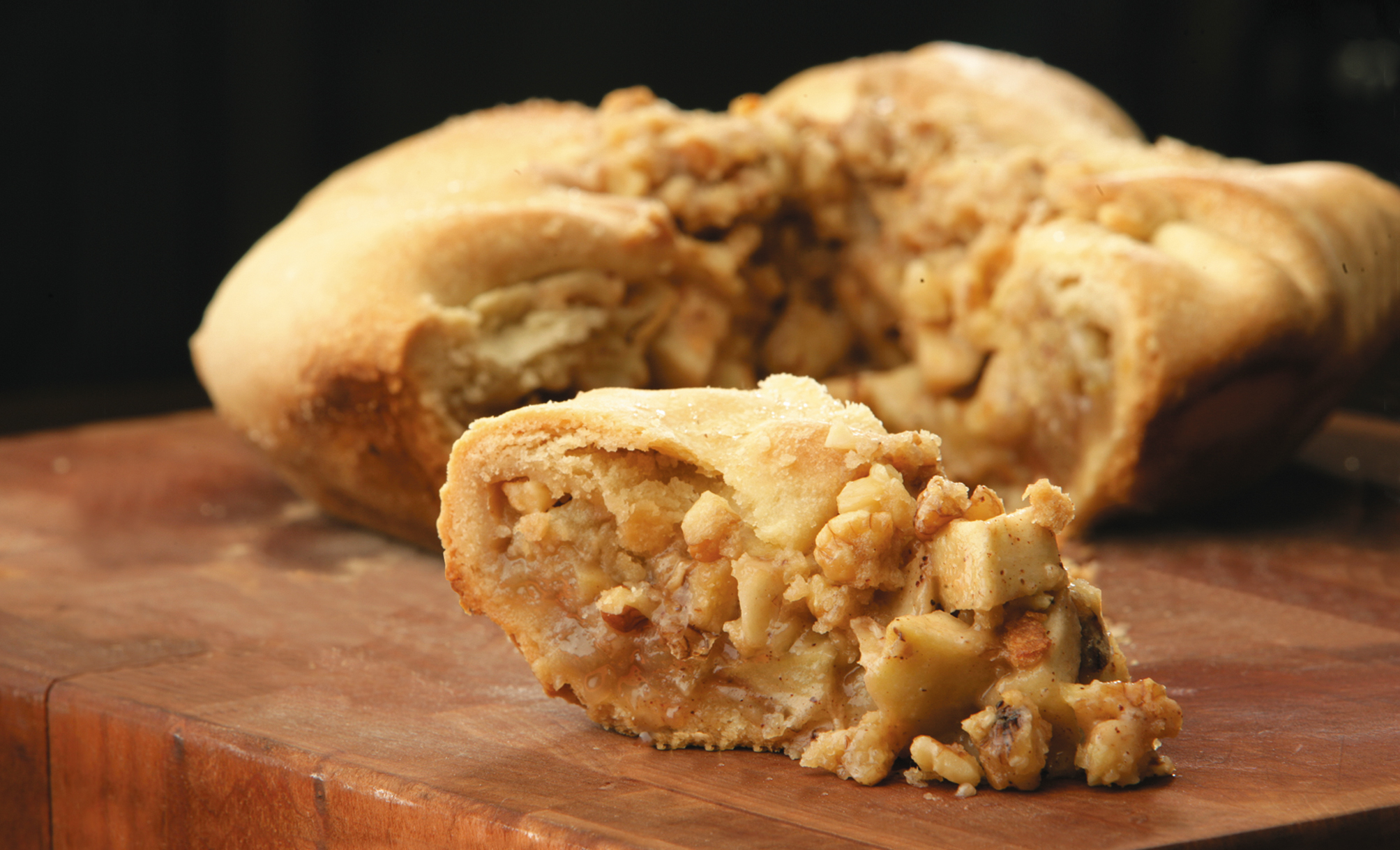 2 ½ cups of Princesa Flour
3 tbsp. of sugar
1 tbsp. of salt
1 ¾ sticks of butter, chilled
5 tbsp. of water, very cold
3 tbsp. Flour Princesa
3 tbsp. of butter
3 tbsp. of sugar
½ cup walnuts, chopped
4 medium green apples
2 tbsp. by Flour Princesa
• 1 tbsp. cinnamon
2/3 cups brown sugar
1/3 cup white sugar
3 tbsp. milk
1 tbsp. white sugar
Mix the Princesita Flour with the salt and sugar and put in the food processor. Whisk and gradually add the cold water until the mixture is compact. Remove from the food processor and knead with your hands for one more minutes with some Princesita Flour. Form the dough into a ball, cover it with plastic wrap and refrigerate for 1 hour. In a bowl mix 3 tbsp. of Princesita flour with the butter and sugar, then add the walnuts. Take to the fridge. Peel, remove the seeds and cut the apples into small pieces, mix with the Princesita flour, cinnamon and sugars.
Take the dough out of the refrigerator and with a roll, knead it on a board with a little Princesita Flour until you get a circle larger than the baking dish. Place in the baking dish and fill with the apple mixture. Cover with the protruding edges, leaving a small hole in the center.
Bake for 1 hour. Remove from the oven. Place the walnut mixture, daub the milk on the batter and sprinkle with a little sugar. Return to the oven until the dough is golden brown. Remove and serve.