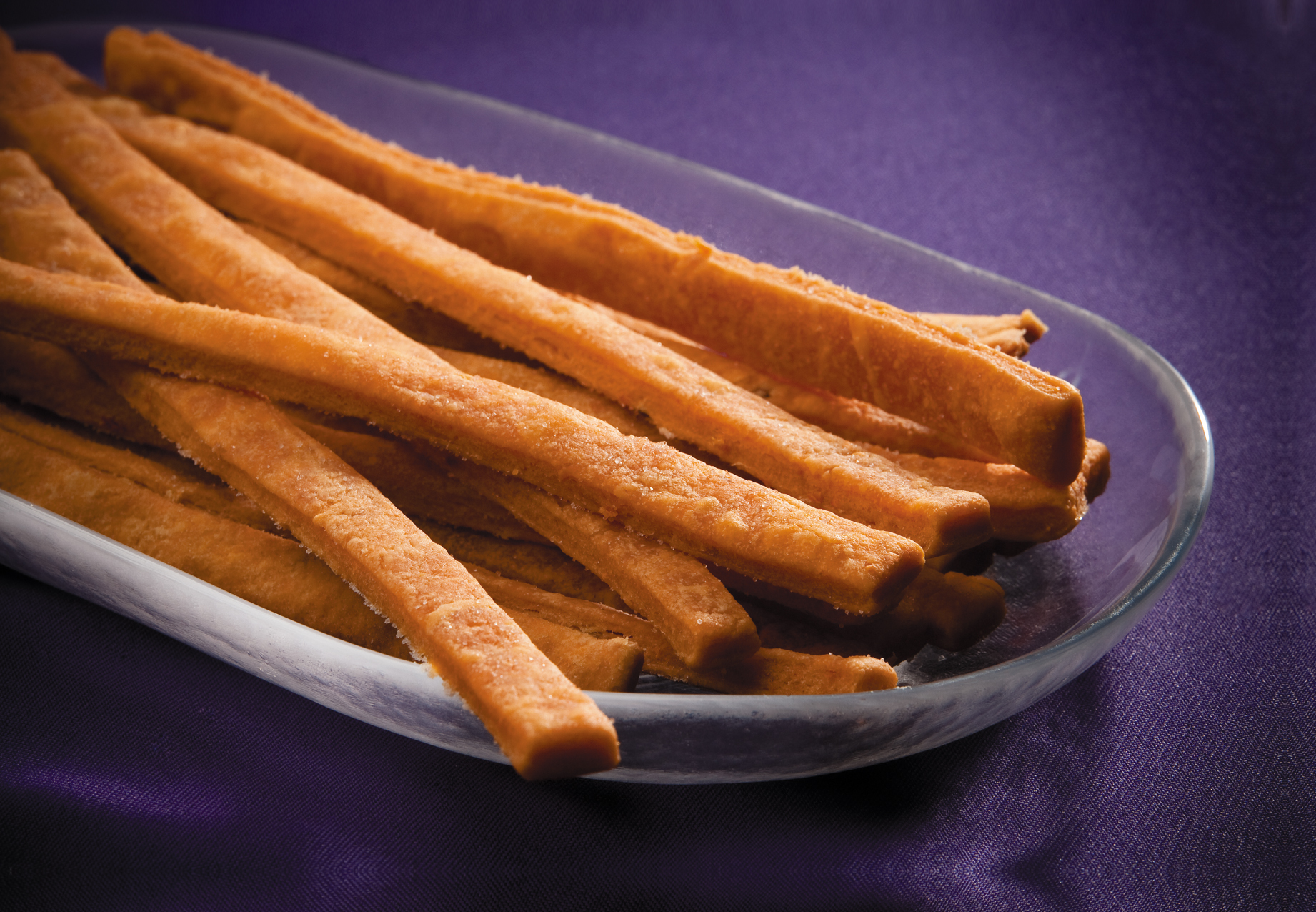 3 cups cheddar cheese, shredded
½ cup sun-dried tomatoes, finely chopped
2 cups Little Princesa Flour
1½ butter bars, cold, sliced
2 tbsp. Salt
5 tbsp. milk
Mix the Cheddar cheese, tomatoes and Princesita Flour and take to a food processor. Add the milk little by little until the dough becomes compact. Remove and cover the dough with plastic wrap. Put in the fridge for 1 hour.
Preheat oven to 350˚F. With a rolling pin, knead and extend the dough until it is quite thin. Cut the dough into strips with a knife and place on a baking sheet. Bake for 10 minutes or until golden brown.