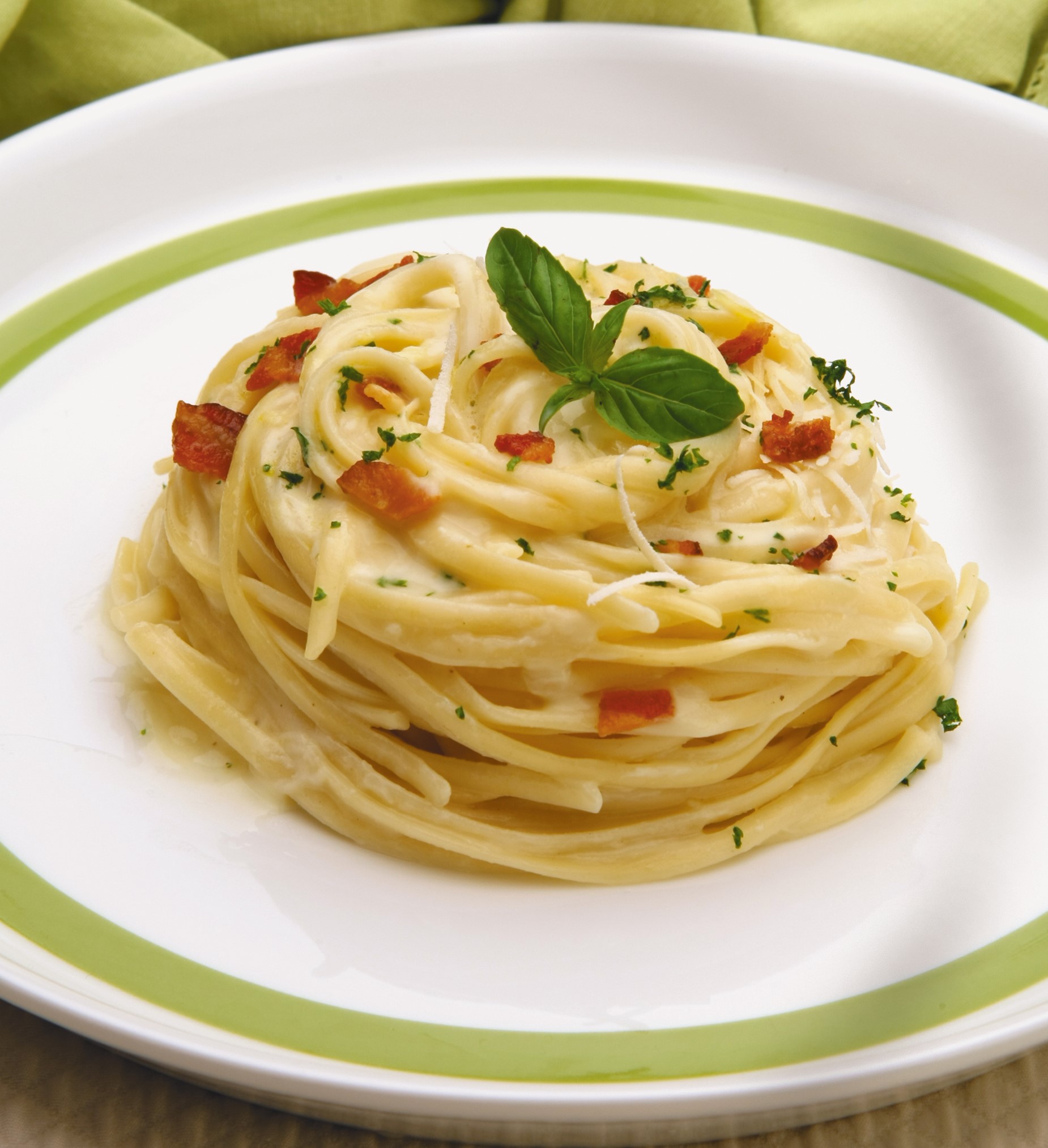 400 grams of Princesa linguini
Salt
White pepper
Nutmeg
Oregano
1/4 pound of bacon
3 egg yolks
1 can of heavy cream
1/4 of cup of milk
1/4 of cup of Parmesan cheese grated
2 butter spoons
Cut bacon into small squares, fry them in butter over low heat until little before they are crisp. Remove from skillet and reserve. In the same skillet, add the milk and heavy cream, Parmesan cheese, nutmeg, oregano, salt and pepper, stir well until the cheese is melted. When the mixture is uniform, turn off the flame and add the beaten egg yolks little by little, stirring until reaching the desired consistency; light the flame at low temperature and add the bacon; cook for 2 minutes over low heat until the flavors are combined. Mix sauce with cooked pasta as directed.