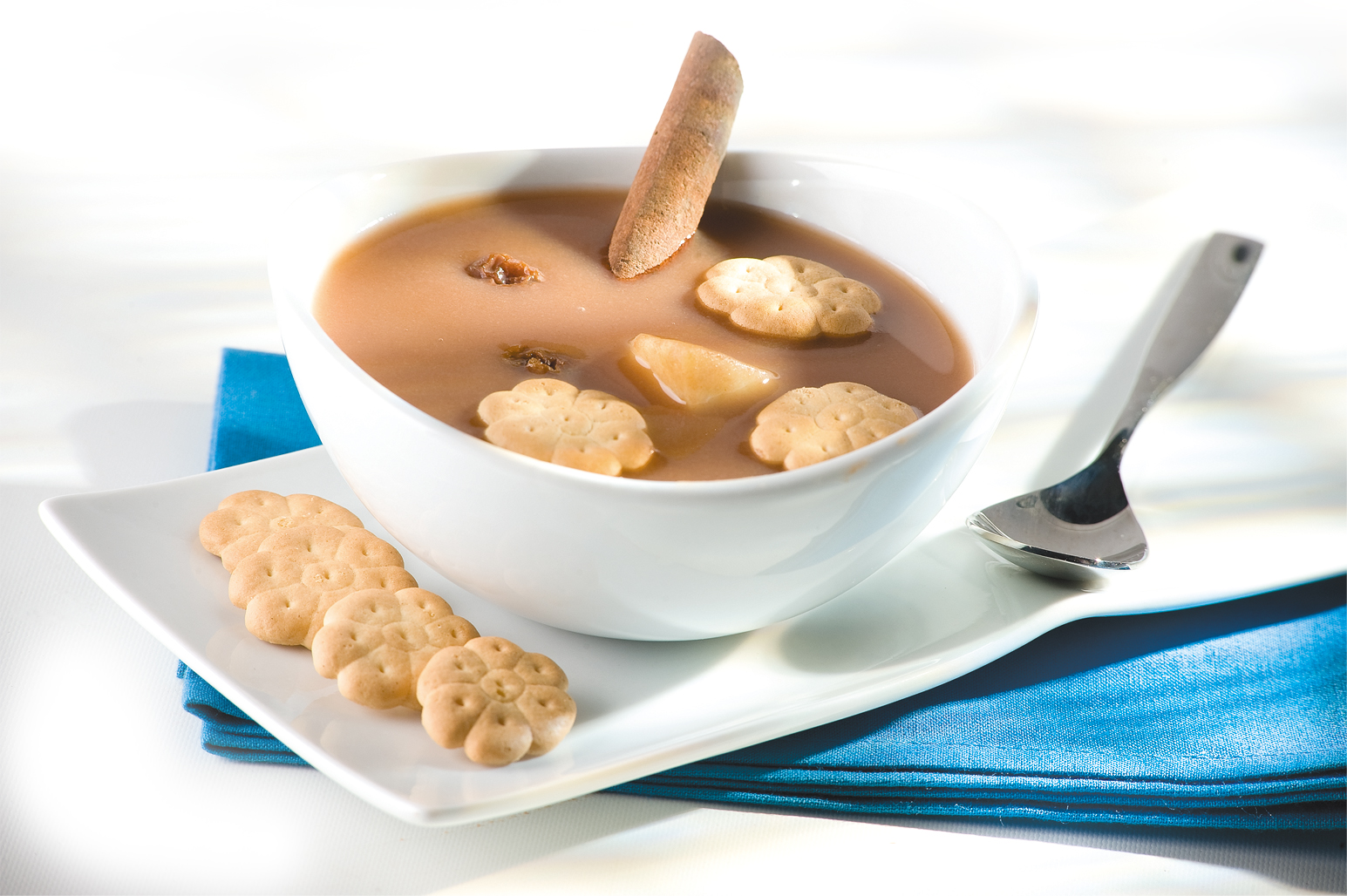 1 pound red kidney beans
1 pound of white sugar
½ tbsp. of salt
2 cups milk
1 dry coconut
1 cinnamon stick
6 sweet cloves
10 allspice beans
3 ounces of raisins
2 ounces of butter
1 pound sweet potato
Pizkas Cookies
Boil the beans until tender, mash well and pass through a fine sieve. Bring back to medium heat and boil, removing the foam that comes to the surface. Once foamless, add sugar, salt, milk, spices and coconut milk *. Let it boil for a few more minutes. Add sweet potatoes and cook until soft. Finally, add the butter and raisins. Remove from heat and rest. Serve with Pizkas milk cookies.
* To extract the milk from the coconut, grate it and add ½ cup of hot water.