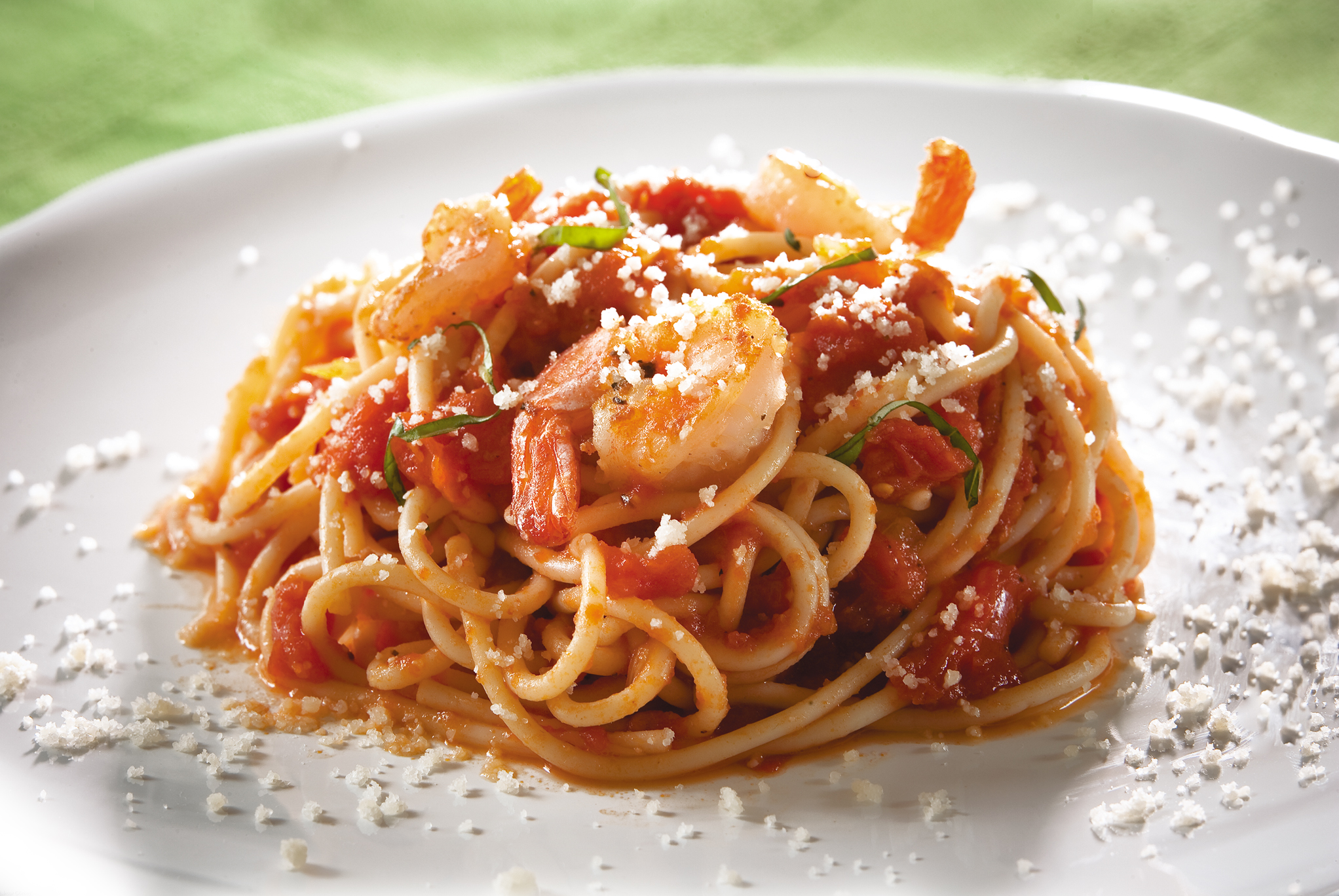 2 tbsp. extra virgin olive oil
1 medium red onion, minced
3 garlic cloves, minced
2 cans (28 oz) whole tomatoes, peeled
1 tbsp. fresh oregano
½ tbsp. of sugar
Salt and pepper to taste
2 tbsp. fresh basil, chopped
1 pound of shrimp, peeled, deveined
Salt and pepper to taste
1 tbsp. extra virgin olive oil
1 clove garlic, mashed
1 pound of Spaghetti Princesa
In a saucepan, heat the olive oil. Add the onion and sauté over medium heat for 5 minutes, stirring frequently. Add the garlic and sauté for 30 seconds, then add the tomatoes and their liquid. Break the tomatoes with a wooden spoon and cook for 20 minutes over medium heat, uncovered, stirring occasionally.
Meanwhile, heat a skillet over high heat, season with salt and pepper and sauté the shrimp in the olive oil along with the garlic. Remove from heat and reserve.
Add oregano, sugar, salt and pepper to the sauce, stir well and cook partially covered for another 20 minutes over low heat. Add the basil, adjust the salt and pepper and remove from heat.
Cook Princesa Spaghetti according to package directions. Drain and mix with the sauce. To serve, top with the sautéed shrimps and sprinkle with minced basil.