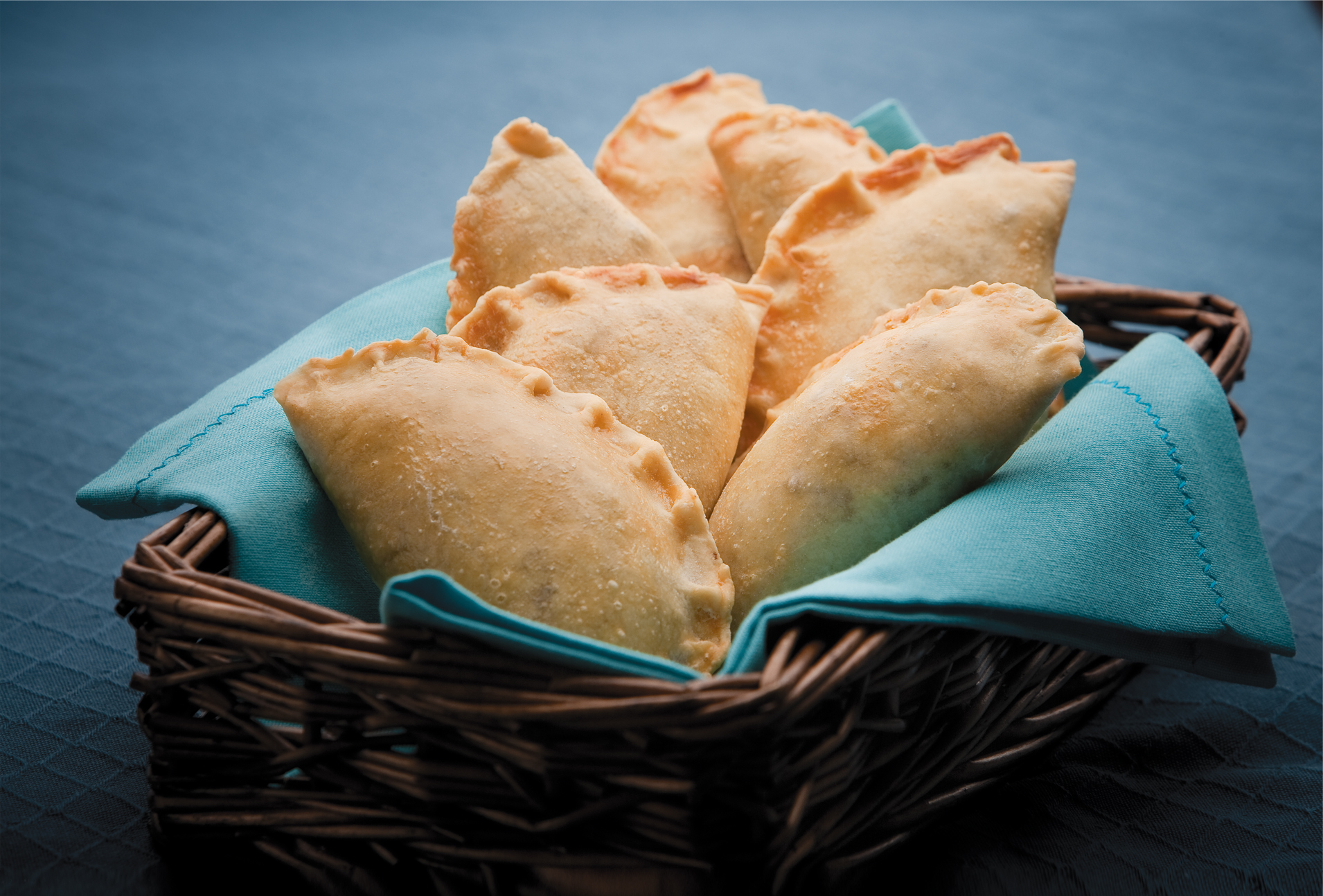 ¼ cup olive oil
1 white onion, diced
Tbsp. red bell peppers, minced
¼ cup olives, chopped
2 tbsp. paprika
1 tbsp of ground cumin
2 pounds of beef, diced
Salt and pepper to taste
1 boiled potato, diced
Cup beef broth
½ cup beef broth
3 boiled eggs, chopped
2 pounds of Flour Princesa
Salt to taste
10 oz. of butter
6 Tbsp. Of olive oil
1 cup of water
Heat the oil and sauté the onion over medium heat, until it becomes translucent. Add the pepper and olives, stir well and add the paprika and cumin. Mix well for 30 seconds and add the beef and potato. Season with salt and pepper to taste and sauté for 2 minutes. Add the beef broth, mix and cook for an additional 5 minutes. Remove from heat and allow to cool. Add the raisins and the eggs and reserve in the refrigerator, covered, for at least 1 hour.
Meanwhile, mix the Princesita Flour with the salt, add the butter and olive oil. Knead with your hands, adding the water little by little. Knead until the mixture does not stick to your hands. Roll into a ball and wrap in plastic wrap. Refrigerate for at least 1 hour.
Preheat oven to 350˚F. Place the dough on a floured surface and roll until you get a thickness of 1 cm. Cut into circles of 5 - 6 inches each. Place a little of the meat filling in each patty, close and shape. With a brush, brush the dough with beaten raw egg and bake for approximately 10 minutes or until golden brown. Serve.