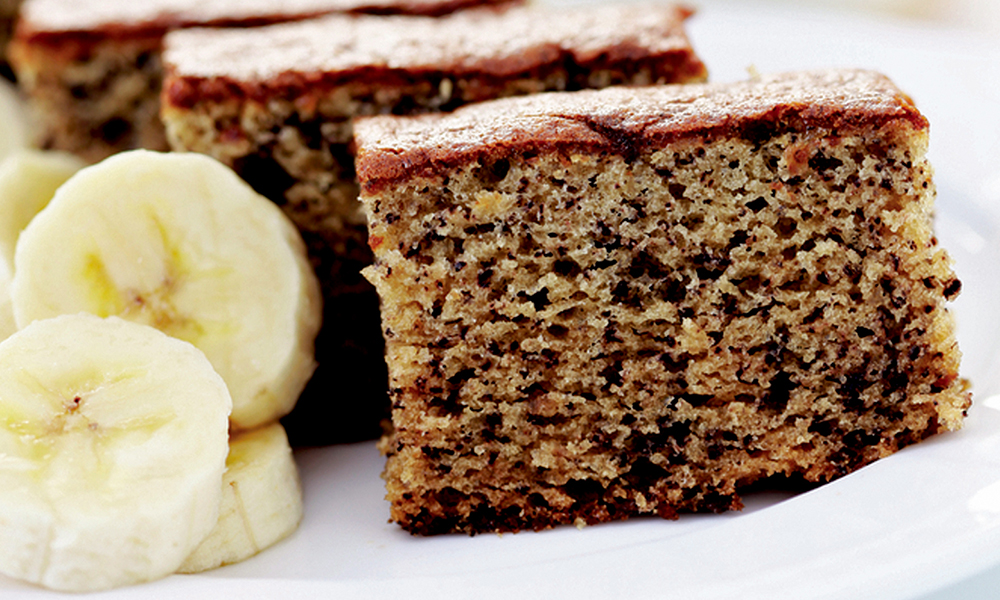 4 oz vegetable oil
1 cup of sugar
2 eggs
1/4 tbsp. of salt
3 ripe bananas, mashed
1 tbsp. of baking powder diluted in 1 tbsp of hot water
1 tbsp. vanilla
2 cups of Wheat Flour Princesa
Preheat oven to 375⁰F.
Mix all the ingredients together in the order given. Bake in a loaf or ring mold for one hour. Garnish with powdered sugar.
Preparation time: 90 minutes